'There is no greater agony than bearing an untold story inside you.'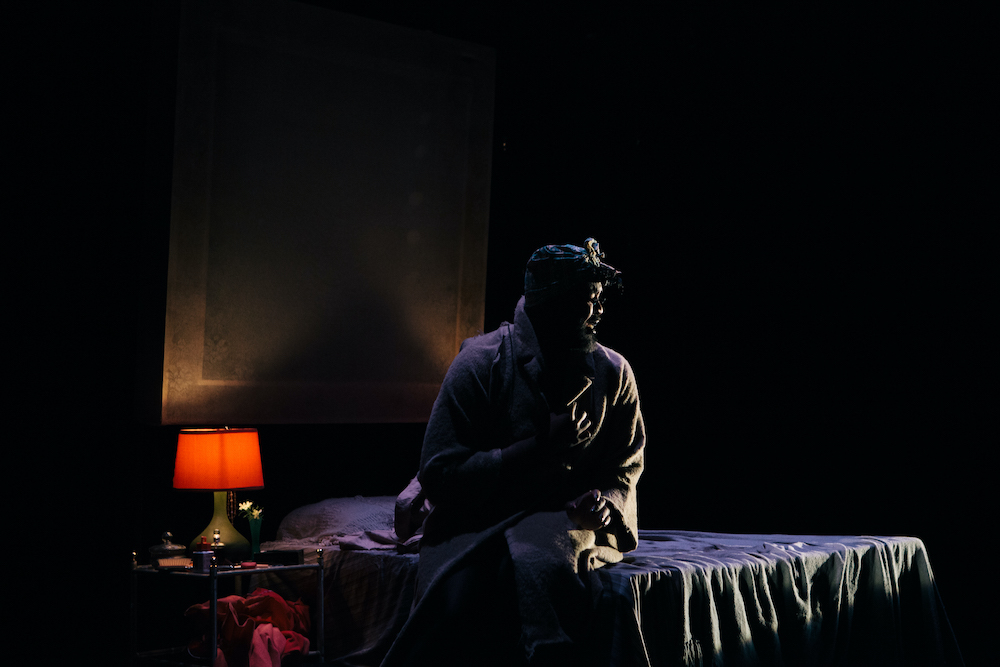 Le Gateau Chocolat has a story to tell…
Featuring a repertoire ranging from Wagner and Purcell to Nina Simone and Whitney Houston, Black is an intimate and confessional portrait of Nigerian singer Le Gateau Chocolat's life: his hopes, his fears and his battle with depression.
Following its sell-out world premiere at Homotopia in 2013 and a hugely successful run at London's Soho Theatre, Le Gateau Chocolat returned to Liverpool's Unity Theatre in 2014 with an additional 12 piece orchestra and rave reviews.
Black was originally commissioned by homotopia, the UK's foremost LGBT art and cultural festival and created with funding from Arts Council England and support from Pink Fringe, Nightingale Theatre, and Colchester Arts Centre.
CREDITS
Director & Co-Writer | Ed Burnside
Musical Director & Arranger | Julian Kelly
Set/Costume Designer | Ryan Dawson Laight
Lighting Designer | Joshua Carr
Sound Designer | Tom Aspley

Produced and Developed by In Company Collective / Something To Aim For