The theatre becomes a living jukebox and it's up to the audience to decide how the delicious musical playlist will unfold.
Join one of the UK's most outrageous and joyous artists and his three-piece chocolate band in a high-energy evening of colour, music, and costume changes.
Le Gateau Chocolat's glittery masterpiece I ❤ Chocolat is an up close and personal evening of decadent indulgence. Let your taste buds decide what song this vocal-powerhouse will sing next as a box of chocolates is passed around the audience and each song matched to its own unique flavour. Delight your senses through opera, musical theatre, jazz and maybe even a little bit of rap.
Witness the one-man music phenomenon, complete with larger-than-life vocal talent all wrapped up in dazzling sequinned lycra. Go on, treat yourselves to a scrumptious slice of Gateau!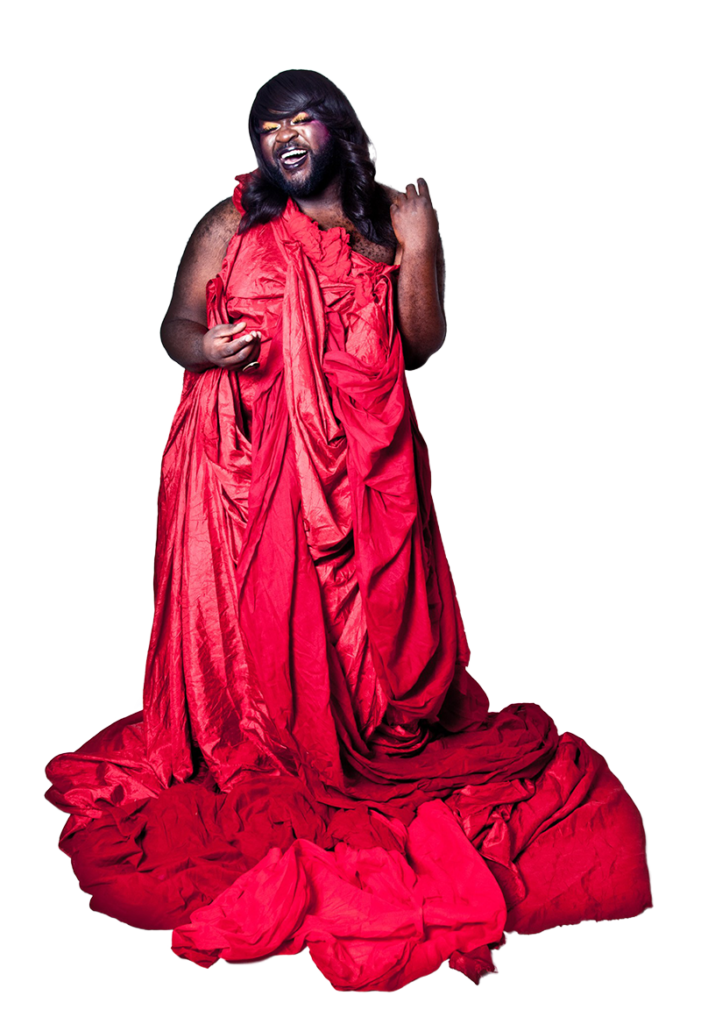 Big isn't just beautiful, it's utterly gorgeous… The Edinburgh weather can do its worst – nothing is ever gonna rain on Le Gateau's sequinned parade.
A cabaret masterpiece… a fabulously crude, sequin embellished evening of indulgence.