Accompanied by a small chocolate orchestra, Le Gateau shares his thoughts about our identities and what it is to be a Nigerian man "dressed as girl".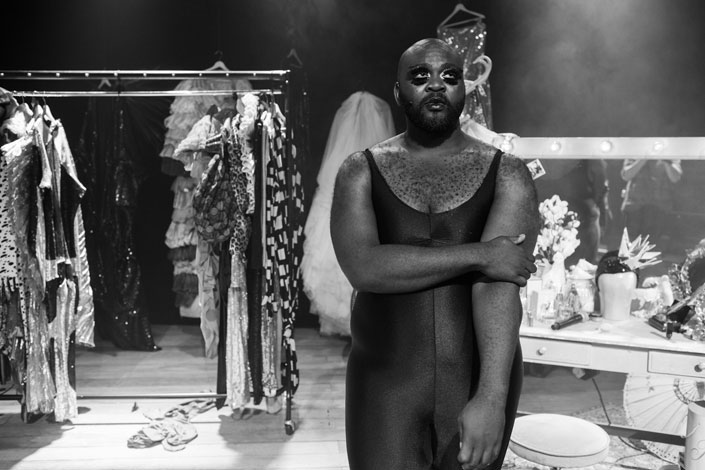 Powerhouse baritone Le Gateau Chocolat, presents an evening of song and stories.
Le Gateau explores the effects of being in drag for so long. Performing the music of artists ranging from Wagner to Nick Cave and with his trademark wit and candour.
How do the lines become blurred and the art of charades perfected, for survival in a country where homosexuality is not only taboo, but under discussion to be criminalized?
Le Gateau's joyous and honest performances have endeared him to audiences globally.