Le Gateau Chocolat lifts the lid on buried trauma and timeless mythology with his new show, PANDORA.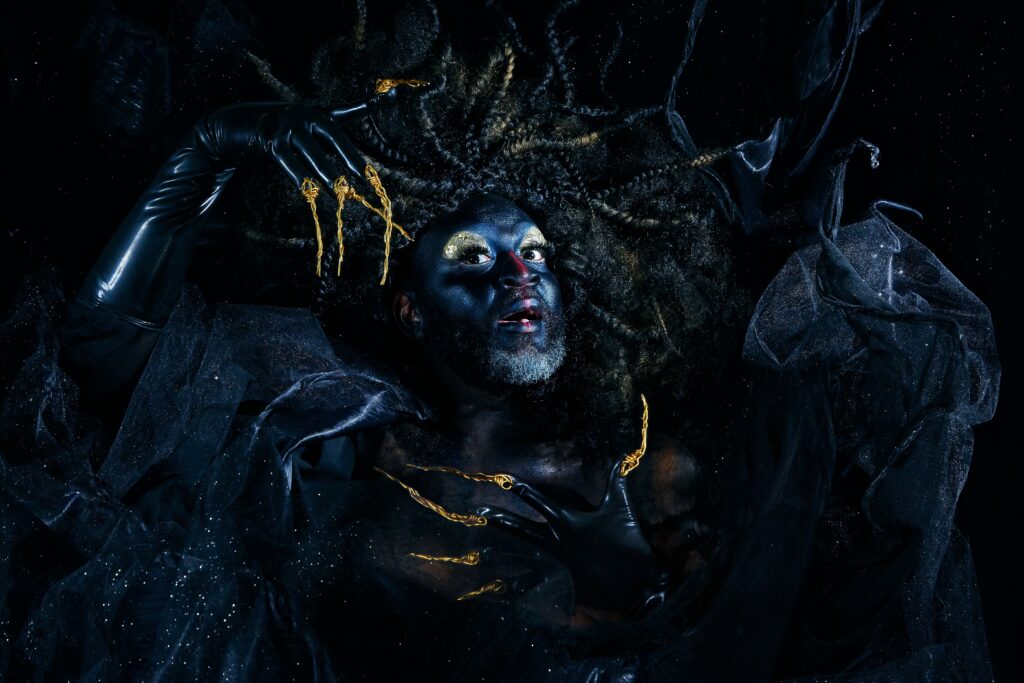 When the Pandora of ancient Greece dared to open a forbidden box, she let loose all the evils of the world. When Le Gateau Chocolat opens the modern equivalent, what concealed traumas, what contaminants, what afflictions will he discover? Through his roof-lifting blend of thumping entertainment and tender-hearted insight, Gateau reinterprets the age-old story, examining how a loss of innocence and the discovery of painful truth forces us to evolve, develop and ultimately survive.
The cabaret star's most ambitious show to date, PANDORA sees the formidably multi-talented performer joined onstage by a 16-piece orchestra.
Credits
Conceived and performed by Le Gateau Chocolat
Composer and musical director | David Shrubsole
Co-writer and dramaturg | Tommy Bradson
Designer | Tom Scutt
Lighting designer | Derek Anderson
Movement director | Ingrid Mackinnon
Commissioned with The Lowry (Salford) for WEEK 53, supported by Arts Council England.

Photoshoot credits:
Photography | Christa Holka, Art Direction | David Curtis-Ring, Stylist Gia Mitchell, Makeup Artist Jin Ong